Contact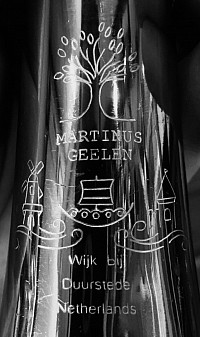 Mark Geelen
How to get in touch
This website might not offer all of the information you are looking for. We understand if you have questions and we invite you to ask these at any time.
Workshop visits are by appointment only. Not to annoy you but I am also active as a teacher and professional trumpet player and sometimes I choose to work different hours. Generally workshop times are weekdays from 9.00-16.00 and saturdays 10.00-14.00. But please contact me first to plan a visit. I always will try to help you as fast as possible. Please contact me for your appointment and for the exact workshop address (in Wijk bij Duurstede, NL)
Telefoon: +31624280951

Email: mark.geelen@mac.com
Emergency repairs
Emergencies
Are you in need for en emergency repair? Then please start with mailing or messaging detailed photo's and description of the problem(s). Then phone. I of course like to keep you playing but emergency repairs in the evening and weekend are against different hourly rates.
Another way to get in touch is by filling in the form below: