Modifications
Modifications
Sometimes a customer asks for a little adjustment or a request for a different finger hook or water key. This is something I do daily. But I also have completely rebuilt a loved instrument with more modern bracing, custom leadpipes, etc. All these changes, including ergonomic changes for people with a dissability are called modifications.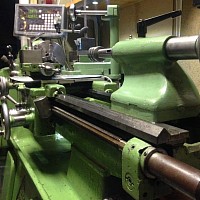 High precision machinery
All to match your creativity
Most common modifications are adding a trigger, swap bad amado waterkeys (getzen style) with their modern equivalents and leadpipe replacements. But I love doing the more advanced jobs too. Replacing the complete valve block or bell, a miniball conversion on antique rotary instrument, adding a quarter tone valve, or refinishing an instrument is very rewarding work.

Some examples of part making process and modifications on video:
Almost anything is possible. If you have an idea of what you like to achieve, I am very likely able to make that possible. If you have specific questions about modifications please contact me with your enquiry.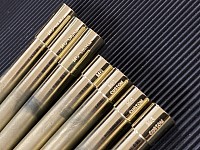 MG Trumpets Selmer Piccolo Leadpipes in the make
Selmer Piccolo Leadpipe upgrades
An example of one of our standard modifications that are immediate upgrades are our MG leadpipes. We can make upgrade leadpipes for any trumpet model but this is one of the standard products that can be ordered for immediate improvements. A little comparison video between an original leadpipe and our upgrade version can be seen and heard
here
.