The big workshop move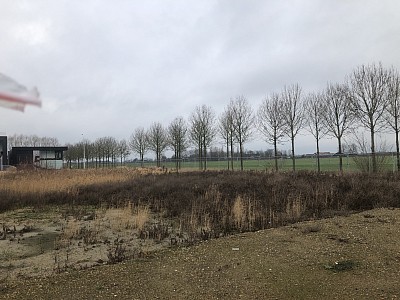 A first glimpse
Today all the official finance papers were signed. Of course I drove to the new location in the hope that my new space would magically be waiting for me ;)
Nothing seems to be going on here yet but in a few weeks the build will start here soon and within 6-7 months from then my building should be finished. From the workshop I will have a view over the green fields on the right.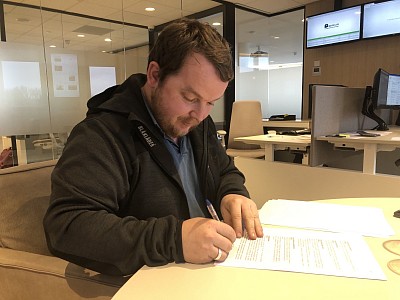 Signed!
Today was a fantastic day! From today on I own my own business building. After having rented for nearly 10 years in three different locations I will now no longer have to fear the day I have to move the shop again. NICE!
The only thing is that the building isn't there. Yet. It is currently being built in Wijk bij Duurstede. A ten minute bike ride from home. So I have to be patient and use the time between now and the big move in Okt - Nov to make plans and get organised. Walls, electrics, floors, a new setup divided over two floors, etc
This big business move has been made possible by everybody that believes in my work (including my friends and family) and people that come to me for instruments, repairs, lessons, advice, etc.
Besides that I ran a crowdfunder in 2019 that was successful enough to give me the confidence to make such a big step. That crowdfunder had a snowball effect on me personally and I would like to thank all the people that helped me that way again. 
Toos
HI Mark!
Great you have in near future your own atelier.
Make uitmto a big success!