The big workshop move
Wow they are going fast!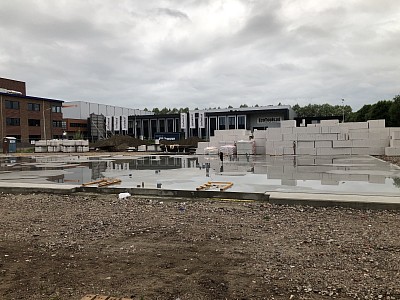 I didn't check for 20 days. Good that I went today! The footing has been poured and on the side there already are more blocks to create the outer walls. My ground floor will have underfloor heating, just like I have at the moment. I am informing myself about floor types that can go in just after a build has been completed. ideally I'd like the custom shop to have engineered oak floors but since I have little time for the actual move I have to make sure that this is not going to be destroyed by moisture left in the footing.